About the Prints
I am proud to offer fine art photographic prints from some of the most stunning locations around the world. All my prints are made from the highest quality materials ensuring vibrant colors, strong contrast, and incredible detail for years to come. I offer several display options ranging from loose prints to contemporary mounting alternatives to match any style or decor. All photos come signed and are inspected for quality. Please feel free to contact me if you have any questions.
Fine Art Prints
I take great pride in my work and each print is carefully printed to make sure that the print meets both my high standards and the clients. Each print is made with high quality, acid free ink and paper to ensure that your print keeps its vibrant colors for many years to come. For all prints 12"x18" and smaller, I offer professional prints with pigment inks on archival paper. The luster finish of these papers result in vibrant colors with minimal glare. For prints larger than 16"x24" I use a trusted lab to make high quality prints with a LightJet printer that exposes the image on to traditional, highly archival photographic paper. These Chromogenic Prints offer tremendous detail and excellent color reproduction.
Photo on Metal Prints
Unlike traditional metal prints where the ink is applied directly to the aluminum, these pieces are actual Chromogenic prints seamlessly mounted onto a thin sheet of aluminum. This allows for better detail, more accurate colors, and is highly archival so it will not fade over time. The gloss finish accentuates the colors and punches in contrast for a look that really pops off the wall. The piece comes with a recessed french-cleat hanging system attached to the back so that the picture floats 3/4" off of the wall. This is a great option for a more modern, frameless look and comes ready to hang.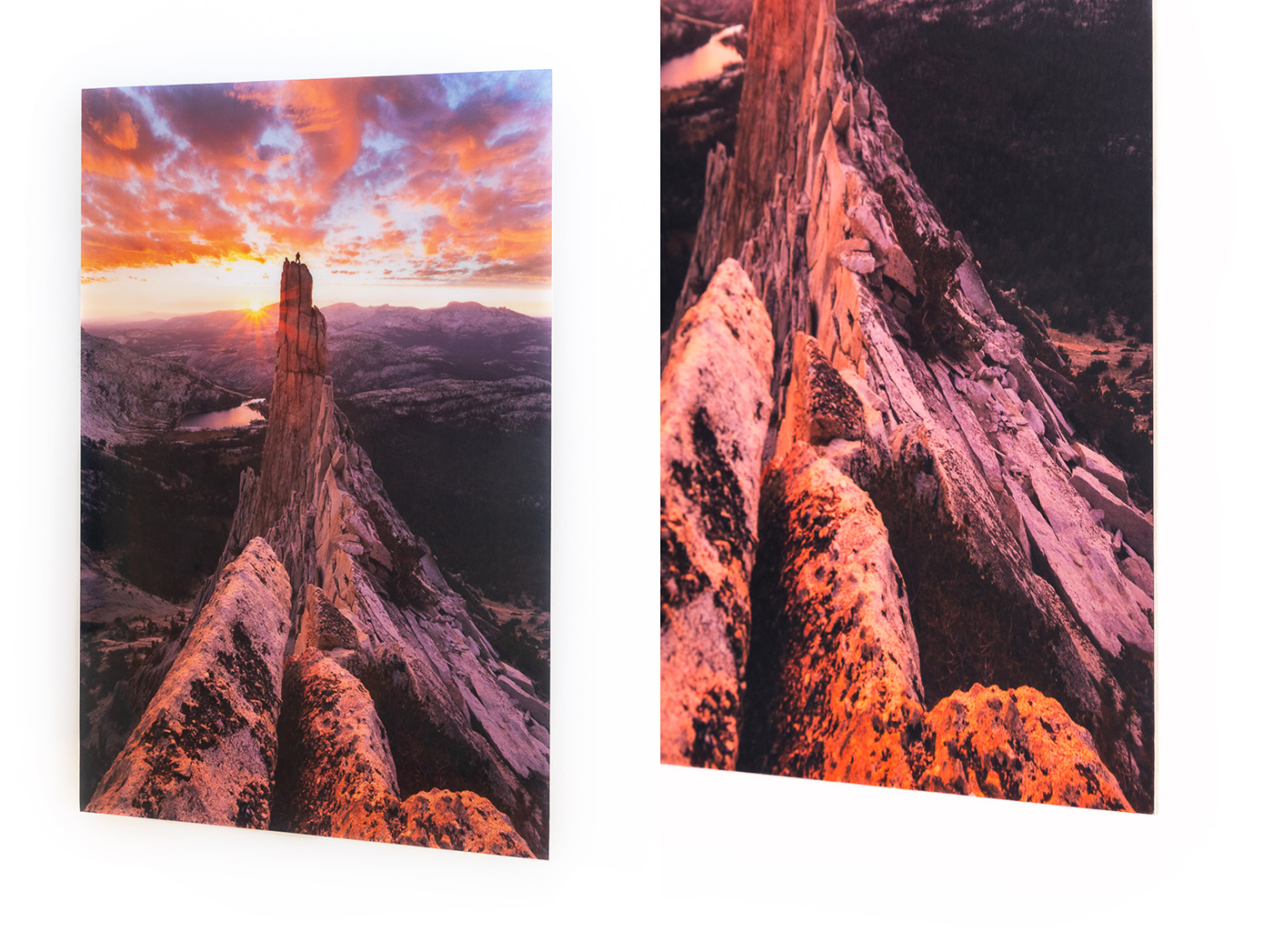 Gallery Mount Prints
Similar to the aluminum prints, this option starts with an archival LightJet print that is mounted to a thin piece of recycled wood. The print is finished with beveled edges and a protective laminate coating. The photo has a semi matte finish which reduces glare while maintaining strong contrast and vibrant colors. Similar to the metal prints, these pieces come with a recessed french cleat hanging system on the back so the photo floats 3/4" off of the wall. These photos are a great alternative to traditional framing and offer a contemporary look that comes ready to hang.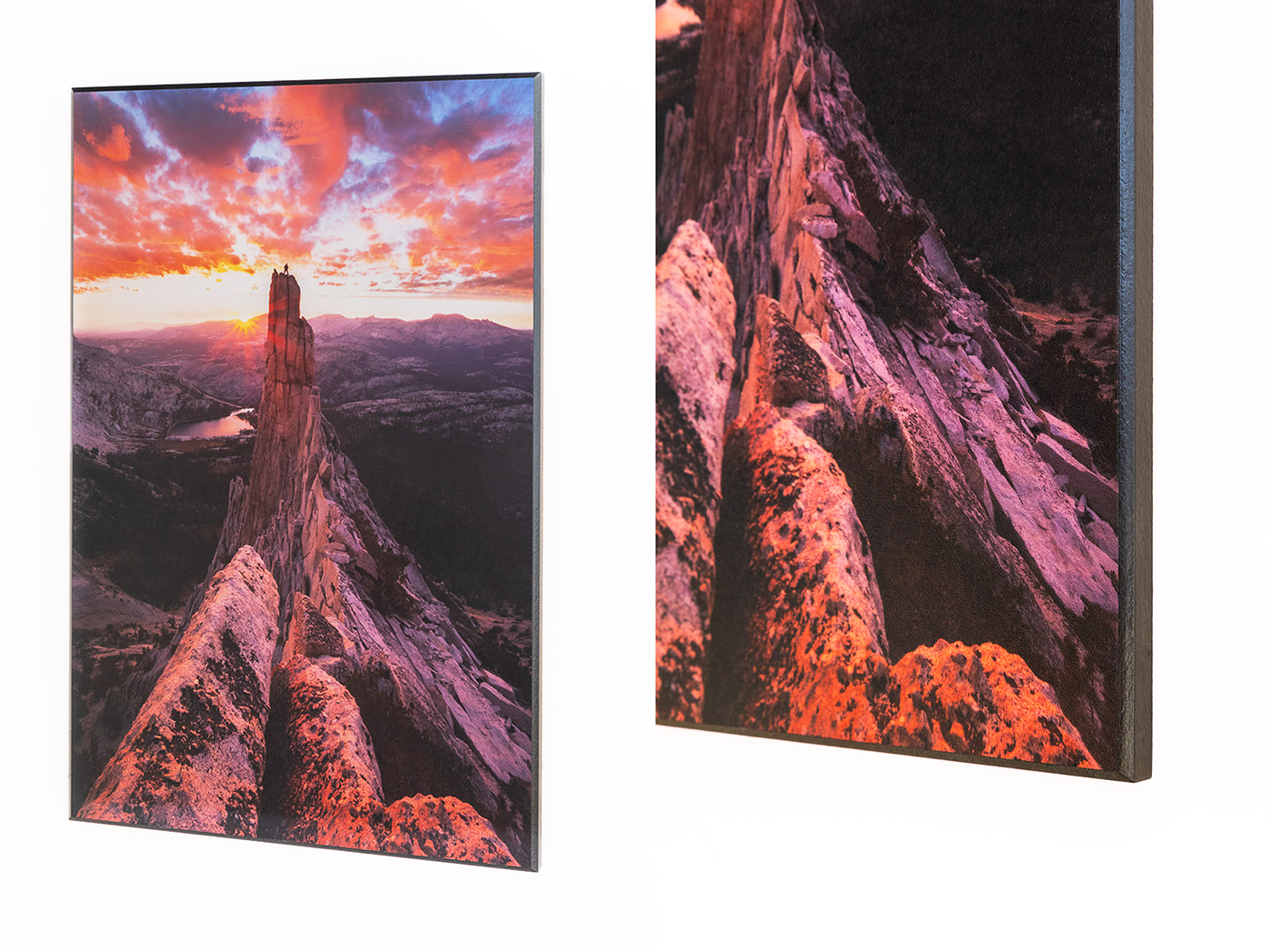 Traditional Framing
I also offer traditional framing for a more classic look. My default frame combination includes high grade archival matboard, museum quality glass, and a simple black frame. This is a timeless look that highlights the image while maintaining a clean and professional appearance. If you would prefer specific frames or colors to match the decor of your home or office, that can also be arranged. Due to the wide range of costs, please contact me directly to get a quote or place an order.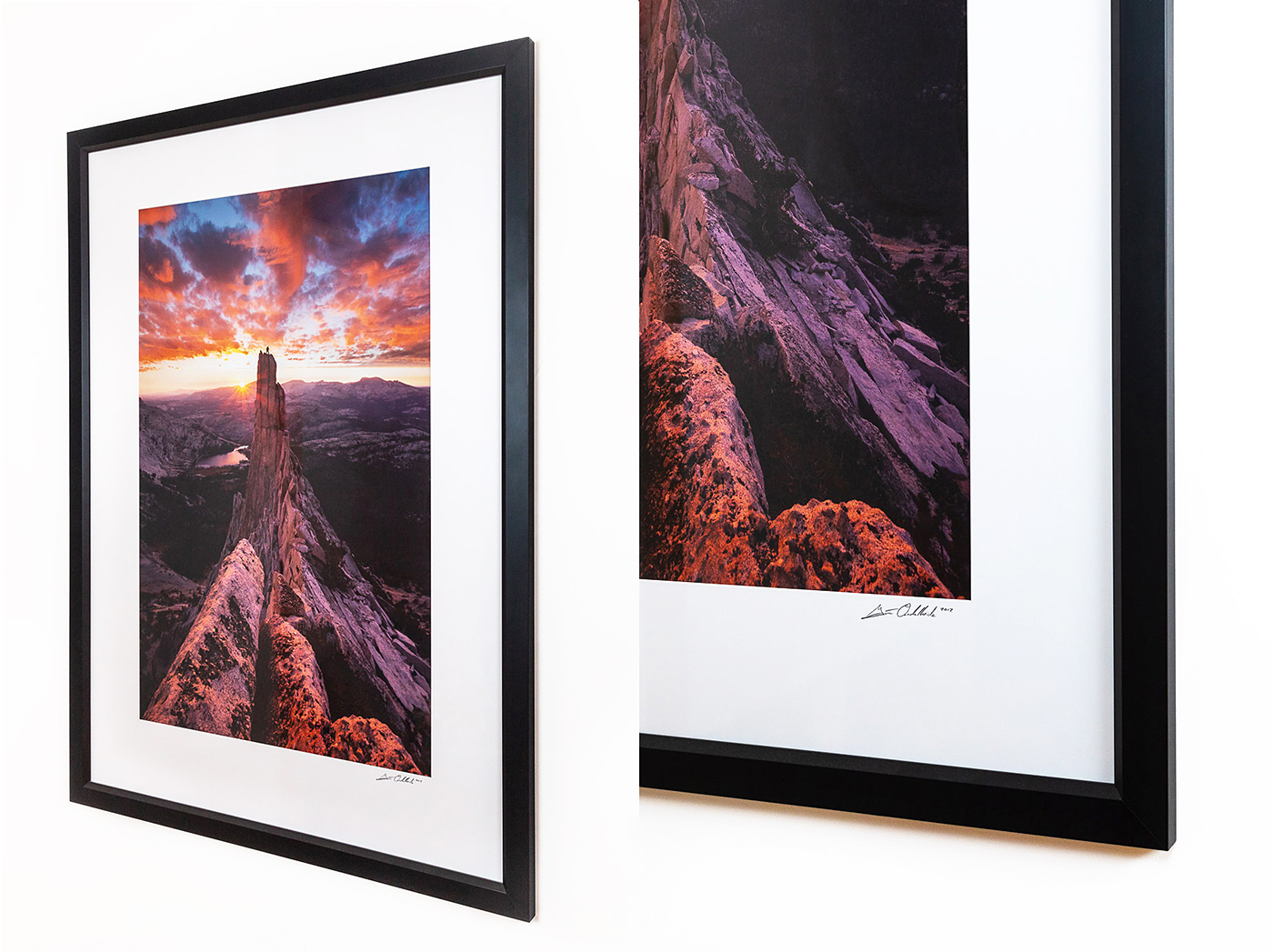 Bulk Orders
I have a wide range of imagery that is perfect for corporate offices or interior decorators. If you are interested in creating a beautiful body of art in an office or home, I am happy to work with you to help you find the right selection of images for your venue. I offer a discount on orders of multiple prints, so please contact me to find out more.